Roll over image to zoom in
Description
VPN: MRJ82FE/A 
Sound InspiredGet inspired with Solo Pro wireless headphones. To deliver sound how you want it, Solo Pro features two listening modes: Active Noise Cancelling (ANC) and Transparency. Beats Pure ANC gives you the space to create with fully immersive sound, while Transparency helps you stay aware of your surroundings. Every detail of Solo Pro has been carefully considered, right down to the intuitive way the headphones turn on and off via folding. The ergonomic design delivers exceptional comfort for extended wear and sleek style. And with up to 22 hours of battery life, you can keep the music going no matter where your day takes you.
Control Your SoundSolo Pro boasts an advanced acoustic platform with powerful, emotive sound and balanced tonality. Building on the awardwinning sound of Solo3 Wireless, we ve re-engineered and upgraded the sound profile for an improved listening experience. With two distinct listening modes, you can choose whether you want to turn the world off - or on. Beats Pure ANC actively blocks external noise and uses real-time audio calibration to preserve clarity, range and emotion, giving you the space you need to create and stay inspired. It continuously pinpoints external sounds to block while automatically responding to individual fit in real time, optimising sound output to deliver a premium listening experience. Solo Pro was made to comfortably fit your life on the go and everywhere the world takes you, but not every situation calls for noise cancellation. The one thing we do know you always want is your music. Transparency naturally filters in more environmental and ambient noise while still maintaining incredible sound. You can easily toggle between the two modes with a simple press of a button, so youll always have the right sound for the right situation.
Style Meets ComfortThe design process focused on ergonomics to ensure a comfortable fit for extended use. The brushed metal side arms are adjustable, with enhanced durability, while the controls are blended seamlessly into the ear cups for easy use with a clean, stylish finish. The result: a robust yet elegant body with a sleek, sophisticated feel.
Powered To InspireWe ve created our first headphones with auto-on/off by simply unfolding and folding for intuitive usability. Solo Pro is truly powered to inspire with up to 22 hours of listening time during typical use with either ANC or Transparency on. When you turn either mode off, youll get up to 40 hours of battery life in extended power mode. When you need a little extra juice, 10 minutes Fast Fuel charging gives you 3 hours of playback when the battery is low. 1
Stay Connected. Stay Creative.With Class 1 Bluetooth technology, these wireless headphones offer extended range and fewer dropouts, so they stay connected no matter where your day takes you. A speech-detecting accelerometer and dual-beam forming microphones target your voice and filter out external noise for exceptional call performance. The seamlessly integrated on-ear controls let you take calls, skip songs and control volume directly from the ear cup. And they re set up instantly - just unfold the headphones to power on, then connect automatically to your Apple Watch, iPad or Mac. 2

Key Features
Active Noise Cancelling (ANC) blocks external noise
Beats Pure ANC adapts to external noise and fit while preserving audio quality
Transparency helps you stay aware of your surroundings while listening
Advanced acoustic system delivers powerful sound with balanced tonality
Up to 22 hours of listening time (up to 40 hours with ANC and Transparency turned off) 1
Fast Fuel provides 3 hours of playback from a 10 minute charge when the battery is low 1
Auto-on/off when you unfold and fold your headphones
Ergonomically designed for optimum comfort and extended wear
Seamlessly integrated on-ear controls for music, phone calls and voice capability
Enhanced phone call performance and call handling
Class 1 Bluetooth for extended range and fewer dropouts
 1 Testing conducted by Apple in August 2019 using pre-production Solo Pro units and software paired with iPhone XS units and pre-release software. The playlist consisted of continuous pink noise at 80 dB. 10 minute charge testing conducted with drained Solo Pro that were charged for 10 minutes, then audio playback was started until Solo Pro stopped playback. Battery life depends on device settings, environment, usage and many other factors.
2 Requires an iCloud account and macOS 10.14.6, iOS 13.2, watchOS 6.0 or later versions.
Feature
Specification
Headphones Type
On-ear wireless
Headphones Use
Travel
Colour
Grey
Noise Reduction Type
Noise cancellation
Noise-Cancelling
true
Built-in Microphone
true
Manufacturers Warranty
1 Year
Payment & Security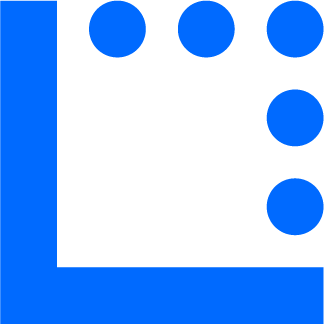 Your payment information is processed securely. We do not store credit card details nor have access to your credit card information.