Roll over image to zoom in
Nzxt CA-H511B-W1, H511 Compact Mid Tower ATX Gaming Case Tempered Glass, White, 2x Aer F120 Fan, ...
---
Description
Manufacturer Part Number: CA-H511B-W1

Description: Nzxt CA-H511B-W1, H511 Compact Mid Tower ATX Gaming Case Tempered Glass, White, 2x Aer F120 Fan, 1 Year Warranty

Warranty: 1 Year
Dimension: N/A

Payment & Security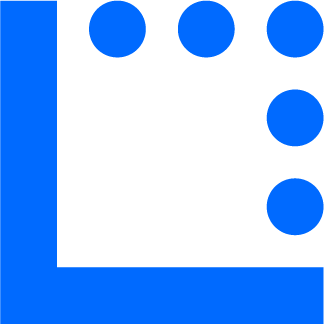 Your payment information is processed securely. We do not store credit card details nor have access to your credit card information.
About our Shipping & Returns Policy
This is the Shipping & Returns Policy of iShopTech, and applies where you make a purchase online from www.ishoptech.com.au
At iShopTech we want our customers to be completely satisfied with their purchase. We therefore recommend you read our Shipping & Returns Policy prior to you making a purchase from iShopTech.com.au, so you are familiar with our policy on shipping, refunds, returns and repairs and your rights under the Australian Consumer Law.
We also recommend you immediately inspect any goods that we deliver to you to ensure you are completely satisfied with the goods, including that the goods are of acceptable quality, and match the product description we have provided to you. If you have any questions about this policy, please contact us  
Payment
-Payments made via AMEX, Mastercard, Visa, Apple Pay, Google Pay are processed by Shop Pay. For more details, please view.
-Payments made via PayPal are subject to PayPal's User Agreement. For more details, please view.
-Payments made via LatitudePay are subject to LatitudePay's Customer Agreement. For more details, please view.
Order Processing Time
-All orders are processed within 1-2 business days (excluding PayPal e-Cheque & LatitudePay).
-Orders placed by PayPal e-Cheque are processed once the funds from PayPal clear.
-Orders placed by LatitudePay are processed once the funds from  LatitudePay have settled.
-Orders are not shipped or delivered on weekends or holidays. If we are experiencing a high volume of orders, shipments may be delayed by a few days. Please allow additional days in transit for delivery. If there will be a significant delay in shipment of your order, we will contact you via email or telephone. 
Order Cancellation Fee
-Once an order has been placed with iShopTech and paid in full, if you decide to cancel the order due to change of mind, it will incur a 3.3% cancellation fee (incl GST) of the total order value. 
-Cancellation Fee still applies even if the order has not dispatched the from the warehouse.
NOTE - issuing refunds due to change of mind incurs associated merchant fees which are passed onto the customer. 
Change of Mind
Please choose carefully as refunds or exchanges are not provided where you have simply changed your mind, made a wrong selection or simply found the goods cheaper elsewhere.
We recommend you carefully preview any orders before adding them to your shopping cart and proceeding with your order.
-WE DO NOT ACCEPT RETURNS FOR WRONG CHOICE OR CHANGE OF MIND
-WE ACCEPT RETURNS ONLY IF WE HAVE MADE AN ERROR WITH YOUR ORDER OR THE PRODUCT IS FAULTY 
Shipment to Parcel Lockers | P.O. Box
We are unable to delivery to Parcel Lockers or PO Box as you will need to be available to sign for your delivery.
Orders with multiple products
If you have ordered multiple products in one transaction, in some instances they will arrive separately. You will only pay shipping once, as specified at checkout. Full tracking details for every item will be sent if an order is split.
Delivery Transit Time 
NSW (New South Wales) 2-4 DAYS
ACT (Australian Capital Territory) 2-4 DAYS
NT (Northern Territory) 4-7 DAYS
QLD (Queensland) 2-4 DAYS
SA (South Australia) 2-4 DAYS
TAS (Tasmania) 4-7 DAYS
VIC (Victoria) 2-4 DAYS
WA (Western Australia) 3-7 DAYS 
*Please allow additional transit time to rural postcodes
Shipment Confirmation & Order tracking
You will receive a Shipment Confirmation email once your order has shipped containing your tracking number(s). The tracking number will be active within 24 hours.  
Click & Collect
-Please note that for the health and safety of warehouse staff and customers we will be closing our Pickup Service availability as of COB Wednesday 5th of August until further notice..
-iShopTech website orders can still be submitted and processed on our website however, we have removed the option for pick up when placing an order.
Special Orders
-Special Orders are able to be placed for products not physically held in stock, rather ordered on request from the vendor.
-Special Orders are generally available for new product ranges, seasonal products yet to arrive, specials and promotional products.
-The stock level indicator will display "Special Order".
-Cancelling a Special Order may incur a 25% re-stocking fee.
-Special Orders incur extended delivery times.
International Shipping
We currently do not ship outside of Australia.  
Goods Damaged in Transit
-Delivery is conducted by independent courier companies, NOT owned or operated by iShopTech.
-The courier company will have its own insurance policies relating to damage or loss of goods whilst being transited in their care.
-If you received your order damaged, please reject the delivery. Please save all packaging materials and damaged goods before filing a claim. We recommend you take photos to assist with your claim submission. 
-We will do everything we can to assist with the issue. 
Returns
-We only accept returns on incorrect or faulty items.
-All returns must be approved by iShopTech.
-Returns may incur a re-stocking fee (varies by vendor).
-If you require a return, please contact iShopTech and await further instruction.
The returned product(s) must be:
-Returned within a reasonable time. This time frame may vary from product to product and may depend on the type of product you purchased and the price you paid.
-Include a tracking number with signature option.
-Enclosed in the original packaging; along with any original plastic, bag , box protective packaging etc. 
-Original Packaging includes all tags, information booklets, instructions, stickers etc. 
-Secured sufficiently for transit back to our warehouse - Please do not ship the product back to our warehouse in original packaging / box, rather use a larger box/container to ensure integrity during transit.  
-Shipped with a returns ID, signature tracking ID , original packing list and customer contact information.  
The returned product(s) must NOT be:  
-Damaged. 
-Have Damaged Packaging or Packaging which has been torn open, including the sealed original plastic, bag , box etc. 
-Used. 
-Worn. 
-Vacuumed sealed - No vacuum sealed products can be returned. 
-Shipped without an approved returns ID, tracking ID, original invoice or customer contact information. 
Return Delivery Charges
-Where iShopTech considers the goods to have breached a consumer guarantee, any shipping costs to return the goods to iShopTech will be at iShopTech's cost.
-Delivery for standard returns which have been approved by iShopTech will be at the customers expense. 
Repairs & Warranty 
Please note all products sold by iShopTech are covered by the manufacturers' warranty that accompanies the product.
If your products require repairs under warranty, please contact iShopTech for further information on how to proceed with the repair and/or warranty claim.
In most instances, repairs and/or warranty claims will be handled by the manufacturer directly and will require the manufacturers' service agent to attend an on site inspection  . For any repairs and/or warranty claim, the customer is responsible for contacting the manufacturer directly.
Many manufacturers have dedicated support centres designed specifically to deal with issues in relation to their products and may even provide in home support and advanced trouble shooting. In many circumstances the manufacturer may therefore be able to provide a quicker assessment of, and remedy for, any issue with your product, even if the manufacturer's warranty has expired.
Under no circumstances, except where the consumer guarantees apply, will iShopTech be liable for any fees or charges associated with the manufacturer, or manufacturers' service agents, charging fees for the inspection(s) and/or repair(s).
Eligible goods returned for repair to iShopTech will be assessed and/or repaired within a reasonable time. You may be provided with an indicative repair time, which time may vary due to reasons beyond ours or the repairer's reasonable control, such as part availability and incorrect fault description.
You may be required to pay labour, assessment and/or freight fees, such as where goods are assessed to have been damaged by misuse or accident, or where your rights under the Australian Consumer Law or any manufacturer's warranty do not apply. We may provide you with an indicative fee, which fee may vary due to reasons beyond our control.
If any goods that you return are capable of retaining user generated data such as files stored on a hard drive, the replacement or repair of the goods may result in loss of the data. In these circumstances, we recommend you back up data to prevent data loss, and remove sensitive or confidential data, as a party assessing and/or repairing your goods may be required to view data in the course of carrying out the assessment. We will not be responsible for any data loss.
In some circumstances, goods presented for repair may be replaced by refurbished goods of the same type rather than being repaired. Refurbished parts may be used to repair the goods.
Consumer Guarantees and Your Rights Under the Australian Consumer Law
Refer to Consumer Guarantees for more information. 
GoPro Warranty Information
For information on GoPro returns and warranty policy & procedure, please VIEW HERE
Contact Us
If you have any further questions about iShopTech Refund, Return and Repair Policy, please contact us