Roll over image to zoom in
Description
Mpn: DSR-1000AC
Vendor: Dlink
Unified Wireless AC Services Router with 4 LAN and 2 WAN Gigabit Interfaces (2 USB 2.0 Ports)
The D-Link DSR Series Unified Services Routers provide secure, high-performance networking solutions. The DSR-1000AC has two Gigabit WAN ports offering load balancing and fault tolerance for the Internet connection. The router also offers integrated high speed 802.11ac  wireless with 3x3 antenna design and hardware accelerated Virtual Private Network connectivity with popular protocols: IPPTP, IPSec, L2TP, SSL, GRE, OpenVPN; supporting up to 155 tunnels. 
Comprehensive Management Capabilities
The DSR-1000AC Unified Services Router offers dual WAN Gigabit Ethernet ports to provide high availability for your WAN or Internet connections. Traffic can be load-balanced across the links with Outbound Load Balancing, increasing the performance and availability of business applications. The secondary WAN port can also be used to create a DMZ, isolating servers from your LAN.
Superior Wireless Performance
Designed to deliver superior wireless performance, the DSR-1000AC has concurrent dual band (2.4GHz and 5GHz) Wi-Fi connectivity, which offers the latest 802.11ac standard with Multiple In Multiple Out (MIMO) technology allowing to provide high data rates with minimal "dead spots" throughout the wireless coverage area. The 3x3 antenna design can deliver up to 1750 Mbps of data throughput over Wi-Fi. 
Complete and Robust VPN Features
A fully featured virtual private network (VPN) provides your mobile workers and branch offices with a secure link to your network. The DSR series routers are capable of Secure Sockets Layer (SSL) VPN tunnels, as well as Generic Routing Encapsulation (GRE) tunnels, empowering your mobile users by providing remote access to a central corporate database. Site-to-site VPN tunnels use IP Security (IPSec) Protocol, Point-to-Point Tunneling Protocol (PPTP), or Layer 2 Tunneling Protocol (L2TP) to facilitate branch office connectivity through encrypted virtual links. OpenVPN allows mobile users to connect to the intranet via encrypted links with their PC, laptops or mobile devices. With purposely built hardware to accelerate VPN performance, the DSR-1000 can support up to 155 tunnels. 
Web Authentication Capabilities
Captive Portal allows employees and guest users to be easily authenticated and authorized by accessing a customized landing page. Users can be authenticated by a local database, RADIUS, LDAP, Microsoft Windows Active Directory, NT Domain and POP3 server. A maximum of four servers can be configured at any one time.
Web Content Filtering
The DSR-1000AC also provides a web content filtering feature to help administrators monitor, manage and control employees' Internet usage. Static web content filtering helps to remove malicious objects such as Java applets, ActiveX, and cookies, or to block URLs by keyword. Dynamic web content filtering, which requires a subscription license, allows administrators to filter content from a list of categories. Multiple global index servers, with millions of URLs and real-time website data, enhance performance and maximize service availability.
Payment & Security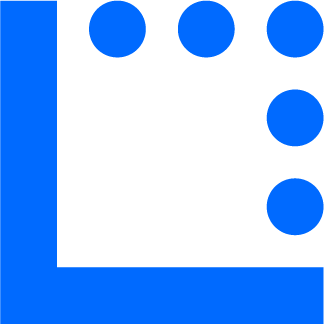 Your payment information is processed securely. We do not store credit card details nor have access to your credit card information.