Description
Return to the Kanto region and experience a classic Pokemon journey in a whole new way with Pokemon: Let's Go, Pikachu! and Pokemon: Let's Go, Eevee! These two titles were created by GAME FREAK, the developers of the Pokemon core RPG titles. Pokemon: Let's Go, Pikachu! and Pokemon: Let's Go, Eevee! introduce a new play style that anyone can enjoy, combined with the fun of collecting Pokemon.

Pokemon: Let's Go, Pikachu! and Pokemon: Let's Go, Eevee! are based on Pokemon Yellow: Special Pikachu Edition, which first launched in Japan in 1998. These updated versions have been reimagined to make the most of the unique capabilities of the Nintendo Switch. The games also capture the fun of Pokemon GO and its intuitive Pokemon-catching mechanic.

Befriend Your Partner

At the start of your tale, you will encounter an Pikachu. This Pikachuwill join you as your partner in your adventures, growing together with you on your journey.

Pikachu will be with you wherever you go, either hanging on your shoulder or riding on your head. Don't let their adorable expressions fool you into thinking that cuteness is all they offer, though. Your partner will be a dependable ally in battle, too.

In addition to determining your first partner Pokemon, there will be some differences in the species of Pokemon that you encounter and the rate at which you encounter them based on whether you choose Pokemon: Let's Go, Pikachu! or Pokemon: Let's Go, Eevee!

Catching Made Easy

The games utilize the abilities of the Nintendo Switch to add new and more accessible ways to experience Pokemon and play in the Pokemon universe. Even those who have never played the Pokemon series before will be able to dive right in-Pokemon: Let's Go, Pikachu! and Pokemon: Let's Go, Eevee! are easily approachable for newcomers to the series, but also have enough depth to keep veteran Trainers on their toes.

The practice of catching Pokemon has been changed dramatically from previous titles. Now you can use your Nintendo Switch's Joy-Con to toss a Poke Ball at your target with one hand, either by pressing a button or flicking your wrist. With fewer buttons and intuitive action, it's never been simpler.

Play Pokemon Together

Pokemon: Let's Go, Pikachu! and Pokemon: Let's Go, Eevee! also feature two-player simultaneous play. By sharing one of the Joy-Con controllers with a partner, two players can adventure at the same time. Throw Poke Balls together when you encounter Pokemon to boost your chances of successfully catching them, or have a friend lend a hand by joining you in battles against Trainers in your game.

Poke Ball Plus

To really capture the Pokemon spirit of these titles, the new Poke Ball Plus accessory allows you to interact with the games like never before. The Poke Ball-shaped device can be used to play Pokemon: Let's Go, Pikachu! and Pokemon: Let's Go, Eevee! in place of your Joy-Con. In addition to motion controls, the device lights up with a variety of colors, vibrates, and plays sounds. When you try to catch a Pokemon, you'll feel it moving inside its Poke Ball, and if your catch is successful, you'll even hear the cry of the Pokemon you just caught. As a controller, the Poke Ball Plus will bring a new level of fun and immersion to these games.

But the Poke Ball Plus does more than just function as a controller. Take one of your favorite Pokemon from these games for a stroll in your Poke Ball Plus, and you can bring it with you as you go about your daily life in the real world. You can spend time with your Pokemon even when you're not playing Pokemon: Let's Go, Pikachu! and Pokemon: Let's Go, Eevee!-and you'll be rewarded in various ways when you return them to your game.

Plus, the Poke Ball Plus works as a Pokemon GO Plus. That's a lot of pluses for one little Poke Ball!

Sold Separately

Pokemon GO Connection

There is a deep connection between Pokemon GO and Pokemon: Let's Go, Pikachu! and Pokemon: Let's Go, Eevee! For one thing, Pokemon originally discovered in the Kanto region that you have caught in Pokemon GO can be brought into these two new Nintendo Switch games. That's not all, though. Look forward to more details at a later date.

Whether you're a longtime fan or you're taking your first steps into the world of Pokemon, Pokemon: Let's Go, Pikachu!, Pokemon: Let's Go, Eevee!, and the Poke Ball Plus provide a captivating way to experience the adventure.
Trailer


Release Date

16-11-2018

Barcode

9318113986557

O.F.L.C Rating

PG

Publisher

Nintendo
FAQs
About Us
About our company 
ISHOPTECH PTY LTD trading as 'ISHOPTECH'

ACN: 645 619 209 | ABN: 88 645 619 209
MAIL: 2/23 Foster St, Surry Hills, NSW, 2010
PHONE: 1300 290 352
EMAIL: sales@ishoptech.com.au
Welcome to iShopTech, Australia's Number 1 e-Tech store.
We offer the latest tech products, predominantly specialising in Audio Visual, Computing and Video Gaming.
We operate completely online. iShopTech serves consumers and SMEs all across Australia.
Our staff work around the clock to ensure your order is shipped promptly and securely.
We hope you enjoy our product offering as much as we enjoy being able to provide them to you.
OUR COMPANY

iShopTech Pty Ltd ("ISHOPTECH") (ACN 645 619 209 | ABN 88 645 619 209) is an Australian Private Company. Our headquarters are located in Sydney, NSW, 2010.
OUR MISSION

Without exception, our objective is to provide our customers the absolute best shopping experience available in the online computing & tech marketplace.
OUR PREFERRED PARTNERS

iShopTech is proud of our long-established partnerships with some of Australia's most reliable and trusted suppliers. These solid relationships provide us with access to thousands of computing, tech and video gaming products from leading global manufacturers.
OUR PRODUCT RANGE

We only select the most reputable & trusted products in our industry. We make certain that we also educate ourselves about the products we sell so that we can ensure that your experience with our store and the products we supply are the latest and greatest.
OUR VALUES

-Customer Experience
-Quality
-Integrity
-Reliability
-Trustworthiness
---
Payment & Security
What are my payment options?
Online purchases are made very easy and securely with a variety of different payment options:
-MasterCard
-Visa
-Bank Deposit 
***Please note we do not accept American Express or Pre-Paid credit/gift cards ***
---
Order Processing
How long does it take for my order to be processed?
All orders are processed within 1-3 business days.
How do I know if the products listed on your website are in stock?
All products advertised with a stock on hand quantity are "in stock".
Our website syncs stock levels twice daily. In very rare instances, a product may appear as "in stock" whereby it sold out prior to the next stock update. Every effort is made to minimise this from happening.
Will I receive a Tax Invoice?
Yes. A Tax Invoice will be emailed to you automatically once an order has been placed.
Can I claim a refund on the GST for goods I purchase on your website under the Australian Government Tourist Refund Scheme refund?
Yes, as long as you satisfy the requirements under the Tourist Refund Scheme you will be able to claim the GST back on purchases made from our site.
Please refer to the Australian Border Force TOURIST REFUND SCHEME (TRS) website for further details.
Can I purchase an "Out of Stock" Product?
We do generally allow back orders for certain products.
Back orders are generally available for new or fast selling product ranges, seasonal products yet to arrive, specials and promotional products.
NOTE - Back orders must be pre-paid in full and cannot be cancelled. If you decide to cancel a back order, there is a 100% cancellation fee.
---
Delivery
Do I have to be home to receive my items?
Yes. You must be available to sign and receive the delivery from the courier.
Specific instruction is provided to the courier preventing parcel re-directions.
When can I expect my package?
STATE TRANSIT TIME (estimated)
NSW (1-3 days )
ACT (3-5 days )
NT (5-7 days )
QLD (2-5 days )
SA (2-5 days)
TAS (5-7 days)
VIC (1-3 days )
WA (4-7 days)
*Please allow additional transit time to non-metro postcodes
Where do you deliver to?
Australia Wide
Can I Click & Collect?
Click & Collect is available for some products / vendors only.
Eligible products for "Click & Collect" will display the location (Suburb + State) on the product page. Proceed to the checkout page and choose "Pick Up" option.
"ONLINE" location on the product description page are not eligible for "Click & Collect" and are via delivery method only (Australia Wide).
NOTE - standard order processing time still applies to Click & Collect orders.
Will orders with multiple products ship together?
If you have ordered multiple products in one transaction, in some instances they will arrive separately. You will only pay shipping once. Full tracking details for every item will be sent if an order is split.
How do I track my order?
Once an order has been dispatched you will receive a shipping confirmation email. Please click the tracking details link to obtain your tracking number.
Do you ship overseas?
No. We only ship within Australia.
---
Terms & Conditions
What is iShopTech's Refund policy?
Please visit: https://www.ishoptech.com.au/pages/refund-policy
What is iShopTech's Shipping policy?
Please visit: https://www.ishoptech.com.au/pages/shipping-policy
What is iShopTech's Cancellation policy?
Please visit: https://www.ishoptech.com.au/pages/cancellation-policy
Are products sold on iShopTech covered by Manufacturers Warranty?
All products sold by iShopTech are covered by the manufacturers warranty that accompanies the product.
Can I opt for Extended Warranty?
There is no option to "add on" extended warranty to any of the products on our site. 
All the products listed on our site come with standard manufacturer warranty, as outlined in the product description.
Why have I received an email requesting identity validation?
iShopTech is committed to the highest security standards when using our site.
Identity validation may be requested at the discretion of iShopTech and reserves the right to hold an order until the identity validation process is satisfied.
What is your commitment to online security?
Fraudulent activity is taken very seriously and will be reported to the authorities on every occasion.
---
Customer Satisfaction
How can I share my experience dealing with iShopTech?
We would love to hear about your experience purchasing from our store so that we can continually improve.
You may leave your feedback via TrustPilot and Google
Where can I submit a complaint?
Your opinion matters to us. Please contact us by writing and we will get back to you within 24hours.
Payment & Security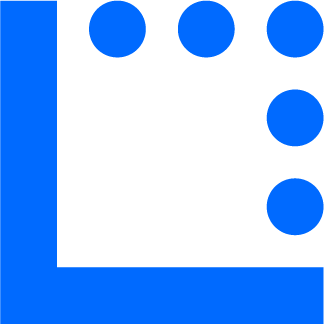 Your payment information is processed securely. We do not store credit card details nor have access to your credit card information.
You may be interested in...