Description
A galaxy-spanning adventure awaits in Star Wars Jedi: Fallen Order, a new 3rd person action-adventure title from Respawn Entertainment. This narratively-driven single-player game puts you in the role of a Jedi Padawan who narrowly escaped the purge of Order 66 following the events of Episode 3: Revenge of the Sith. On a quest to rebuild the Jedi Order, you must pick up the pieces of your shattered past to complete your training, develop new powerful Force abilities, and master the art of the iconic lightsaber - all while staying one step ahead of the Empire and its deadly Inquisitors.


While mastering your abilities, players will engage in cinematically-charged lightsaber and Force combat designed to deliver the kind of intense Star Wars lightsaber battles as seen in the films. Players will need to approach enemies strategically, sizing up strengths and weaknesses while cleverly utilizing your Jedi training to overcome your opponents and solve the mysteries that lay in your path.


Star Wars fans will recognize iconic locations, weapons, gear, and enemies while also meeting a roster of fresh characters, locations, creatures, droids and adversaries new to Star Wars. As part of this authentic Star Wars story, fans will delve into a galaxy recently seized by the Empire. As a Jedi hero-turned-fugitive, players will need to fight for survival while exploring the mysteries of a long-extinct civilization all in an effort to rebuild the remnants of the Jedi Order as the Empire seeks to erase the Jedi completely.

Features:

Cinematic, Immersive Combat - Jedi: Fallen Order delivers the fantasy of becoming a Jedi through its innovative lightsaber combat system - striking, parrying, dodging - partnered with a suite of powerful Force abilities you'll need to leverage to overcome obstacles that stand in your way. This combat system is intuitive to pick up but takes training and practice to fully master its nuances as you gain new powers and abilities along your adventure.

A New Jedi Story Begins - As a former Padawan on the run from the Empire, you must complete your training before Imperial Inquisitors discover your plan to revive the Jedi Order. Aided by a former Jedi Knight, a cantankerous pilot, and a fearless droid, you must escape the evil machinations of the Empire in a story-driven adventure. Explore and overcome a wide range of challenges focused on combat, exploration, and puzzle-solving.

The Galaxy Awaits - Ancient forests, windswept rock faces, and haunted jungles are all unique biomes you'll explore in Jedi: Fallen Order, with the freedom to decide when and where you go next. As you unlock new powers and abilities, opportunities open up to re-traverse maps in new ways; leveraging the Force to augment the way you explore. Move quickly, however, as the Empire is actively hunting your every step in their effort to exterminate all remnants of the Jedi Order.
Trailer


Release Date

15-11-2019

Barcode

5030936122441

O.F.L.C Rating

M

Publisher

Electronic Arts
FAQs
About Us
About our company 
ISHOPTECH PTY LTD trading as 'ISHOPTECH'

ACN: 645 619 209 | ABN: 88 645 619 209
MAIL: 2/23 Foster St, Surry Hills, NSW, 2010
PHONE: 1300 290 352
EMAIL: sales@ishoptech.com.au
Welcome to iShopTech, Australia's Number 1 e-Tech store.
We offer the latest tech products, predominantly specialising in Audio Visual, Computing and Video Gaming.
We operate completely online. iShopTech serves consumers and SMEs all across Australia.
Our staff work around the clock to ensure your order is shipped promptly and securely.
We hope you enjoy our product offering as much as we enjoy being able to provide them to you.
OUR COMPANY

iShopTech Pty Ltd ("ISHOPTECH") (ACN 645 619 209 | ABN 88 645 619 209) is an Australian Private Company. Our headquarters are located in Sydney, NSW, 2010.
OUR MISSION

Without exception, our objective is to provide our customers the absolute best shopping experience available in the online computing & tech marketplace.
OUR PREFERRED PARTNERS

iShopTech is proud of our long-established partnerships with some of Australia's most reliable and trusted suppliers. These solid relationships provide us with access to thousands of computing, tech and video gaming products from leading global manufacturers.
OUR PRODUCT RANGE

We only select the most reputable & trusted products in our industry. We make certain that we also educate ourselves about the products we sell so that we can ensure that your experience with our store and the products we supply are the latest and greatest.
OUR VALUES

-Customer Experience
-Quality
-Integrity
-Reliability
-Trustworthiness
---
Payment & Security
What are my payment options?
Online purchases are made very easy and securely with a variety of different payment options:
-MasterCard
-Visa
-Bank Deposit 
***Please note we do not accept American Express or Pre-Paid credit/gift cards ***
---
Order Processing
How long does it take for my order to be processed?
All orders are processed within 1-3 business days.
How do I know if the products listed on your website are in stock?
All products advertised with a stock on hand quantity are "in stock".
Our website syncs stock levels twice daily. In very rare instances, a product may appear as "in stock" whereby it sold out prior to the next stock update. Every effort is made to minimise this from happening.
Will I receive a Tax Invoice?
Yes. A Tax Invoice will be emailed to you automatically once an order has been placed.
Can I claim a refund on the GST for goods I purchase on your website under the Australian Government Tourist Refund Scheme refund?
Yes, as long as you satisfy the requirements under the Tourist Refund Scheme you will be able to claim the GST back on purchases made from our site.
Please refer to the Australian Border Force TOURIST REFUND SCHEME (TRS) website for further details.
Can I purchase an "Out of Stock" Product?
We do generally allow back orders for certain products.
Back orders are generally available for new or fast selling product ranges, seasonal products yet to arrive, specials and promotional products.
NOTE - Back orders must be pre-paid in full and cannot be cancelled. If you decide to cancel a back order, there is a 100% cancellation fee.
---
Delivery
Do I have to be home to receive my items?
Yes. You must be available to sign and receive the delivery from the courier.
Specific instruction is provided to the courier preventing parcel re-directions.
When can I expect my package?
STATE TRANSIT TIME (estimated)
NSW (1-3 days )
ACT (3-5 days )
NT (5-7 days )
QLD (2-5 days )
SA (2-5 days)
TAS (5-7 days)
VIC (1-3 days )
WA (4-7 days)
*Please allow additional transit time to non-metro postcodes
Where do you deliver to?
Australia Wide
Can I Click & Collect?
Click & Collect is available for some products / vendors only.
Eligible products for "Click & Collect" will display the location (Suburb + State) on the product page. Proceed to the checkout page and choose "Pick Up" option.
"ONLINE" location on the product description page are not eligible for "Click & Collect" and are via delivery method only (Australia Wide).
NOTE - standard order processing time still applies to Click & Collect orders.
Will orders with multiple products ship together?
If you have ordered multiple products in one transaction, in some instances they will arrive separately. You will only pay shipping once. Full tracking details for every item will be sent if an order is split.
How do I track my order?
Once an order has been dispatched you will receive a shipping confirmation email. Please click the tracking details link to obtain your tracking number.
Do you ship overseas?
No. We only ship within Australia.
---
Terms & Conditions
What is iShopTech's Refund policy?
Please visit: https://www.ishoptech.com.au/pages/refund-policy
What is iShopTech's Shipping policy?
Please visit: https://www.ishoptech.com.au/pages/shipping-policy
What is iShopTech's Cancellation policy?
Please visit: https://www.ishoptech.com.au/pages/cancellation-policy
Are products sold on iShopTech covered by Manufacturers Warranty?
All products sold by iShopTech are covered by the manufacturers warranty that accompanies the product.
Can I opt for Extended Warranty?
There is no option to "add on" extended warranty to any of the products on our site. 
All the products listed on our site come with standard manufacturer warranty, as outlined in the product description.
Why have I received an email requesting identity validation?
iShopTech is committed to the highest security standards when using our site.
Identity validation may be requested at the discretion of iShopTech and reserves the right to hold an order until the identity validation process is satisfied.
What is your commitment to online security?
Fraudulent activity is taken very seriously and will be reported to the authorities on every occasion.
---
Customer Satisfaction
How can I share my experience dealing with iShopTech?
We would love to hear about your experience purchasing from our store so that we can continually improve.
You may leave your feedback via TrustPilot and Google
Where can I submit a complaint?
Your opinion matters to us. Please contact us by writing and we will get back to you within 24hours.
Payment & Security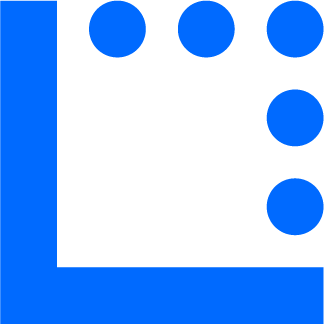 Your payment information is processed securely. We do not store credit card details nor have access to your credit card information.
You may be interested in...