Description
The Turtle Beach Stealth 600 Gen 2 is the sequel to the best-selling Stealth 600 wireless gaming headset, designed to excel on Xbox One and Xbox Series X featuring Xbox Wireless direct-to-console technology and Windows Sonic surround sound. New for the Stealth 600 Gen 2 is a larger flip-to-mute mic refines chat clarity and seamlessly integrates into the headset when muted. Uniquely re-shaped, breathable ear cushions and exclusive ProSpecs glasses friendly design provide comfort over the longest gaming sessions. Turtle Beach's renowned Superhuman Hearing gives players the ultimate advantage, driven through precision-tuned 50mm speakers that provide an immersive, undistorted audio experience.

Xbox Wireless

Xbox Wireless provides you with a best-in-class wireless gaming audio experience by letting you connect your headset directly to your Xbox without an adapter, the same way your Xbox wireless controller connects to the console. Xbox Wireless automatically configures the headset's connection, so just turn-on the headset and start playing.

Windows Sonic

Windows Sonic delivers immersive virtual surround sound and precise, distortion-free 3D audio to bring your games, movies and music to life.

(Windows Sonic provided by Microsoft for Xbox and compatible Windows 10 PCs.
Compatible with Dolby Atmos for Headphones, subject to availability through Microsoft update. Additional purchase may be required.)

Gen 2 Flip-to-Mute Mic

Turtle Beach improves voice chat once again with a larger, high-sensitivity, high performance microphone. The Gen 2 mic improves chat clarity and seamlessly integrates into the headset design when flipped up to mute.

Better Fit, Bigger Sound

Uniquely shaped ear cushions with soft, breathable material improves comfort for long gameplay sessions and allows for a wider audio soundstage and greater depth perception.

Robust Construction

Strengthened headband and hinge design ensures durability and proper functionality just like the day you bought them over long-term usage.

Powerful, Amplified Audio

Refined ear cup acoustics and expertly tuned 50mm speakers are powerfully amplified to enable advanced audio features like Superhuman Hearing, Mic Monitoring and Audio Presets for a gameplay advantage with accurate, immersive audio.

Glasses Friendly

Turtle Beach's exclusive, patented ProSpecs Glasses Relief System features dual-foam ear cushions, with softer foam in the section of the ear cushions that rests against your glasses, alleviating pressure and allowing gamers with glasses to play in comfort.

Superhuman Hearing

With Turtle Beach's exclusive Superhuman Hearing sound setting, you'll have the competitive advantage by being able to hear all the subtle yet game-changing sounds, like enemy footsteps sneaking up on your six, other players reloading their weapon for an ambush, and vehicles off in the distance approaching with reinforcements. It's vital intelligence for the split-second, life-or-death decisions that elevate great gamers above the rest. Hear everything, defeat everyone!

Mic Monitoring

Hear the level of your own voice in your headset while you chat with friends so you're aware of your own volume and avoid shouting at teammates and other players.

Independent Game & Chat Volume Control
Independently control game and chat audio to find the perfect balance for your gaming preference.

Easy Access to Audio Presets

Enhance your gameplay experience at the touch of a button with four signature Turtle Beach audio presets including Bass Boost, Signature Sound, Treble Boost, and Vocal Boost.

15-Hour Battery Life

An onboard rechargeable battery delivers up to 15-hours of gaming per charge using the included USB-C charging cable, so you'll always be ready to play.

Release Date

10-09-2020

Barcode

0731855023158

Publisher

Five Star Games
FAQs
About Us
About our company 
ISHOPTECH PTY LTD trading as 'ISHOPTECH'

ACN: 645 619 209 | ABN: 88 645 619 209
MAIL: 2/23 Foster St, Surry Hills, NSW, 2010
PHONE: 1300 290 352
EMAIL: sales@ishoptech.com.au
Welcome to iShopTech, Australia's Number 1 e-Tech store.
We offer the latest tech products, predominantly specialising in Audio Visual, Computing and Video Gaming.
We operate completely online. iShopTech serves consumers and SMEs all across Australia.
Our staff work around the clock to ensure your order is shipped promptly and securely.
We hope you enjoy our product offering as much as we enjoy being able to provide them to you.
OUR COMPANY

iShopTech Pty Ltd ("ISHOPTECH") (ACN 645 619 209 | ABN 88 645 619 209) is an Australian Private Company. Our headquarters are located in Sydney, NSW, 2010.
OUR MISSION

Without exception, our objective is to provide our customers the absolute best shopping experience available in the online computing & tech marketplace.
OUR PREFERRED PARTNERS

iShopTech is proud of our long-established partnerships with some of Australia's most reliable and trusted suppliers. These solid relationships provide us with access to thousands of computing, tech and video gaming products from leading global manufacturers.
OUR PRODUCT RANGE

We only select the most reputable & trusted products in our industry. We make certain that we also educate ourselves about the products we sell so that we can ensure that your experience with our store and the products we supply are the latest and greatest.
OUR VALUES

-Customer Experience
-Quality
-Integrity
-Reliability
-Trustworthiness
---
Payment & Security
What are my payment options?
Online purchases are made very easy and securely with a variety of different payment options:
-MasterCard
-Visa
-Bank Deposit 
***Please note we do not accept American Express or Pre-Paid credit/gift cards ***
---
Order Processing
How long does it take for my order to be processed?
All orders are processed within 1-3 business days.
How do I know if the products listed on your website are in stock?
All products advertised with a stock on hand quantity are "in stock".
Our website syncs stock levels twice daily. In very rare instances, a product may appear as "in stock" whereby it sold out prior to the next stock update. Every effort is made to minimise this from happening.
Will I receive a Tax Invoice?
Yes. A Tax Invoice will be emailed to you automatically once an order has been placed.
Can I claim a refund on the GST for goods I purchase on your website under the Australian Government Tourist Refund Scheme refund?
Yes, as long as you satisfy the requirements under the Tourist Refund Scheme you will be able to claim the GST back on purchases made from our site.
Please refer to the Australian Border Force TOURIST REFUND SCHEME (TRS) website for further details.
Can I purchase an "Out of Stock" Product?
We do generally allow back orders for certain products.
Back orders are generally available for new or fast selling product ranges, seasonal products yet to arrive, specials and promotional products.
NOTE - Back orders must be pre-paid in full and cannot be cancelled. If you decide to cancel a back order, there is a 100% cancellation fee.
---
Delivery
Do I have to be home to receive my items?
Yes. You must be available to sign and receive the delivery from the courier.
Specific instruction is provided to the courier preventing parcel re-directions.
When can I expect my package?
STATE TRANSIT TIME (estimated)
NSW (1-3 days )
ACT (3-5 days )
NT (5-7 days )
QLD (2-5 days )
SA (2-5 days)
TAS (5-7 days)
VIC (1-3 days )
WA (4-7 days)
*Please allow additional transit time to non-metro postcodes
Where do you deliver to?
Australia Wide
Can I Click & Collect?
Click & Collect is available for some products / vendors only.
Eligible products for "Click & Collect" will display the location (Suburb + State) on the product page. Proceed to the checkout page and choose "Pick Up" option.
"ONLINE" location on the product description page are not eligible for "Click & Collect" and are via delivery method only (Australia Wide).
NOTE - standard order processing time still applies to Click & Collect orders.
Will orders with multiple products ship together?
If you have ordered multiple products in one transaction, in some instances they will arrive separately. You will only pay shipping once. Full tracking details for every item will be sent if an order is split.
How do I track my order?
Once an order has been dispatched you will receive a shipping confirmation email. Please click the tracking details link to obtain your tracking number.
Do you ship overseas?
No. We only ship within Australia.
---
Terms & Conditions
What is iShopTech's Refund policy?
Please visit: https://www.ishoptech.com.au/pages/refund-policy
What is iShopTech's Shipping policy?
Please visit: https://www.ishoptech.com.au/pages/shipping-policy
What is iShopTech's Cancellation policy?
Please visit: https://www.ishoptech.com.au/pages/cancellation-policy
Are products sold on iShopTech covered by Manufacturers Warranty?
All products sold by iShopTech are covered by the manufacturers warranty that accompanies the product.
Can I opt for Extended Warranty?
There is no option to "add on" extended warranty to any of the products on our site. 
All the products listed on our site come with standard manufacturer warranty, as outlined in the product description.
Why have I received an email requesting identity validation?
iShopTech is committed to the highest security standards when using our site.
Identity validation may be requested at the discretion of iShopTech and reserves the right to hold an order until the identity validation process is satisfied.
What is your commitment to online security?
Fraudulent activity is taken very seriously and will be reported to the authorities on every occasion.
---
Customer Satisfaction
How can I share my experience dealing with iShopTech?
We would love to hear about your experience purchasing from our store so that we can continually improve.
You may leave your feedback via TrustPilot and Google
Where can I submit a complaint?
Your opinion matters to us. Please contact us by writing and we will get back to you within 24hours.
Payment & Security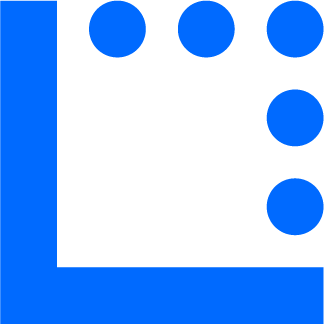 Your payment information is processed securely. We do not store credit card details nor have access to your credit card information.
You may be interested in...